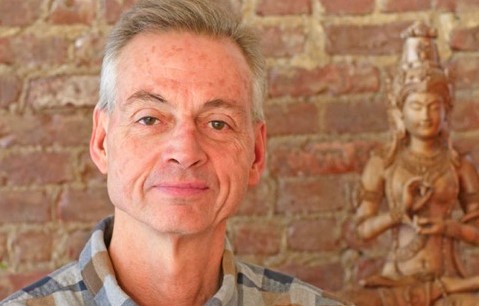 Beyond Tribalism: How Mindfulness Can Save the World (ONLINE)
Join us as we present this online video class taught by Robert Wright. In this class, he shines a light on our tribalistic tendencies using the explanatory lens of evolutionary psychology. The result offers a clear, fresh perspective on Buddhist philosophy and practice and shows how mindfulness just might save the world.
One of the ironies of our connected age is that society has never seemed more divided. Bitterness and bias have infested our politics, TV networks, social media, and even our communities. This increasingly entrenched conflict between "us" and "them" isn't making us any happier, and it certainly isn't resolving the broader issues we all face.
Join bestselling author Robert Wright for a fascinating look at the psychology of tribalism. In this online course, you will learn about the "cognitive biases" that give rise to our tribalistic tendencies and you will learn why mindfulness is such an effective way of addressing them.
You'll deepen your understanding of mindfulness as a powerful tool for making us happier, less reactive, and less prone to antisocial anger and rage. And there will be many opportunities to broaden your perspective, hone meditative skills, and develop true resilience, composure, and empathy.
A Deeply Pra
ctical Course
During the course, Robert will offer reflective and contemplative
questions designed to refine your understanding of your own
psychology and Buddhist concepts. You'll take part in exercises that reveal the effect of tribalism in day-to-day life. The insights you receive from this process will help establish resilience, greater self-awareness, and a deep understanding of others. In addition, Gavin Milne, an Insight Meditation teacher, will lead a program of guided meditations specifically tailored to this course. These supportive meditations are designed to deepen and open up your mindfulness practice gradually, integrating the intellectual precision of this course with heart-centered
Cost is $60 for the whole class.
If unable to pay full amount and would like to request a discounted fee please send email Tim

[email protected]

to make arrangements before registering.
A Zoom link will be sent to participants who are registered for the event.