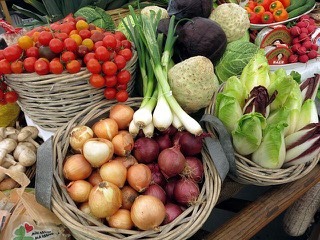 Harvest of Peace
You are warmly invited to join us for a Harvest of Peace Gathering.
Our community is going through a challenging time. In the midst of feeling all of the uncertainties we are all grappling with, we could gather to offer each other support and to mark the changing of the seasons and the beauty of the natural world, especially in our Matteson garden! The Harvest of Peace is one of four annual Nyida Day celebrations in Shambhala culture. Each of these holidays mark the turning of the seasons, hence the name Nyida Day (Nyi = sun and Da = moon). It is an opportunity for our community to gather and celebrate the richness of our local environment.
The days events will include a new practice called "The Sadhana of Kindness". We will do this Sadhana together in an outdoor setting. We will also be offering a community meal with the main course supplied by the Matteson group. We encourage people to bring a dish to share. The food will be kept in the outdoor screen room with only one person serving, wearing a mask and gloves. We will be using disposable plates and utensils.
The Harvest of Peace is also an important and appropriate time in the yearly cycle to raise funds to support our local Center. You can make a donation by mail: 3624 W. 216th St. Matteson, IL. 60443. Or on the "Donation" link on our website:
Our community has never needed this support and stability more. Please register to receive final details, A $10 donation is appreciated, but not required. To donate, click on "Donations" in the top ribbon of this page.
Schedule for the Day
3:00pm - Arrival and greeting
4:00pm - Community practice - "The Sadhana of Kindness
"
5:00pm - Community meal and social gathering