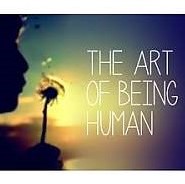 The Art of Being Human- Level 1
with Shastri Deborah Zarate
THIS EVENT IS CANCELLED due to COVID19 concerns!
The Art of Being Human: explores the view that human beings, at the core, are fundamentally awake. Through training in meditation, we learn to let go of habitual patterns, drop our attachment to how things "should" be, and begin to truly appreciate things as they are. Wakefulness is not about escaping the world we live in butvrather it is about entering our lives more fully.
Shambhala Training Level I, is the first of the five levels of the
highly acclaimed Heart of Warriorship training curriculum, a path of training rooted in the ancient meditation practices and wisdom teachings of the Shambhala tradition, which were created for the challenges of modern, everyday existence. In this program we are introduced to unconditional goodness as the ground of our existence.
This program is recommended for new meditators, as well as for those looking to enrich their existing spiritual practice.
Generosity Policy: offer what you can afford - (enter amount in
Shastri Deborah Zarate has been a student of Shambhala since 1976 and was a part of the first graduating class at Naropa University to receive a BA in Buddhist Studies. She has been active as a teacher for Shambhala since the late 1980's and
currently teaches Meditation for Health and Wellness at the
University of Wisconsin – Milwaukee. She is partnering with other Milwaukee teachers to develop a meditation outreach program, and is also is an active member in the South East Wisconsin Interfaith Community.